Lincoln Park Angels
The Lincoln Park Angels are a town based fastpitch travel softball program featuring teams playing at the 10U, 12U and 14U levels. Based out of Lincoln Park, New Jersey, we are supported by our parent organization, the Lincoln Park Police Athletic League (PAL) and the PALís recreation softball program.
If your daughter has an interest in joining the Angels please contact CoachRory@lpangels.com
The Lincoln Park Angels have a few remaining spots on our 10U and 12U teams.
Come be a part of the action!
Eligibility: 10U - You must be born in 2009 or later
12U - You must be born in 2007 or 2008
If your daughter is interested, please contact:
CoachRory@lpangels.com
Spring Fever - Catch It!
The Lincoln Park Angels are pleased to announce the dates for the 14th Annual Spring Fever 10U/12U Softball Tournament. The 2020 event will be held on April 18th and 19th. We will also have three games each at the 10U and 12U levels available for Friday night April 17th. Spring Fever is a town-based travel team tournament - team rosters must be drawn from their respective towns or high school sending districts.
Weather permitting, each team will play three seeding games and return on Sunday for the single elimination championship round. Individual MVP Awards will be given to a player from each team in each seeding round game. Trophies will be given to the championship and second place teams and their players in each age bracket.
We pride ourselves in coordinating an organized and well-run tournament played on well-groomed and maintained fields. Courteous and knowledgeable tournament staff are available at all fields. Souvenir tournament t-shirts and sweatshirts will be available for pre-order or purchase during the tournament.
Please contact our Tournament Director, Rory McHugh, or go to our web site for further information.
CoachRory@lpangels.com
www.lpangels.com
Think Spring!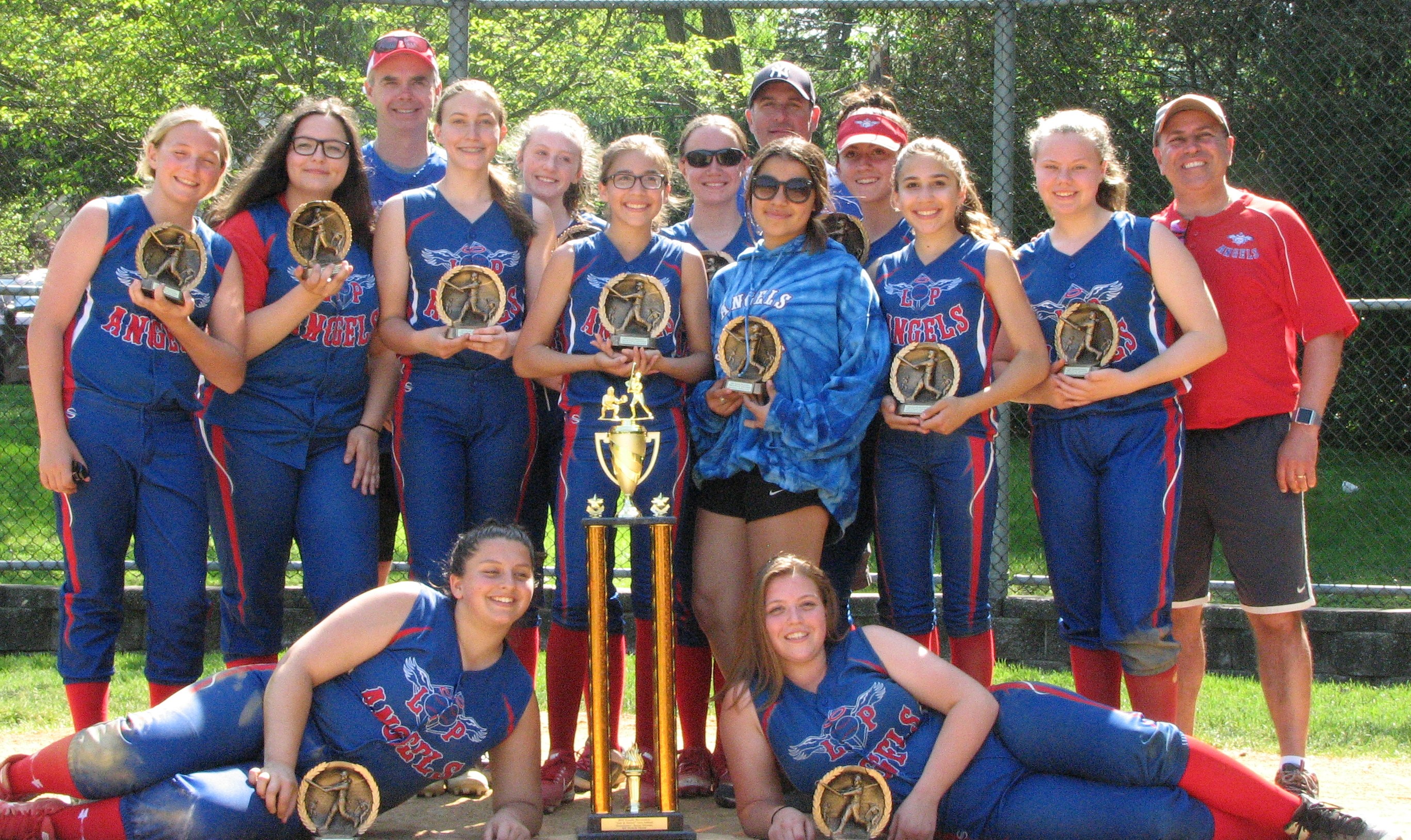 2019 14U - First Place - Tenafly Safe at Home Tournament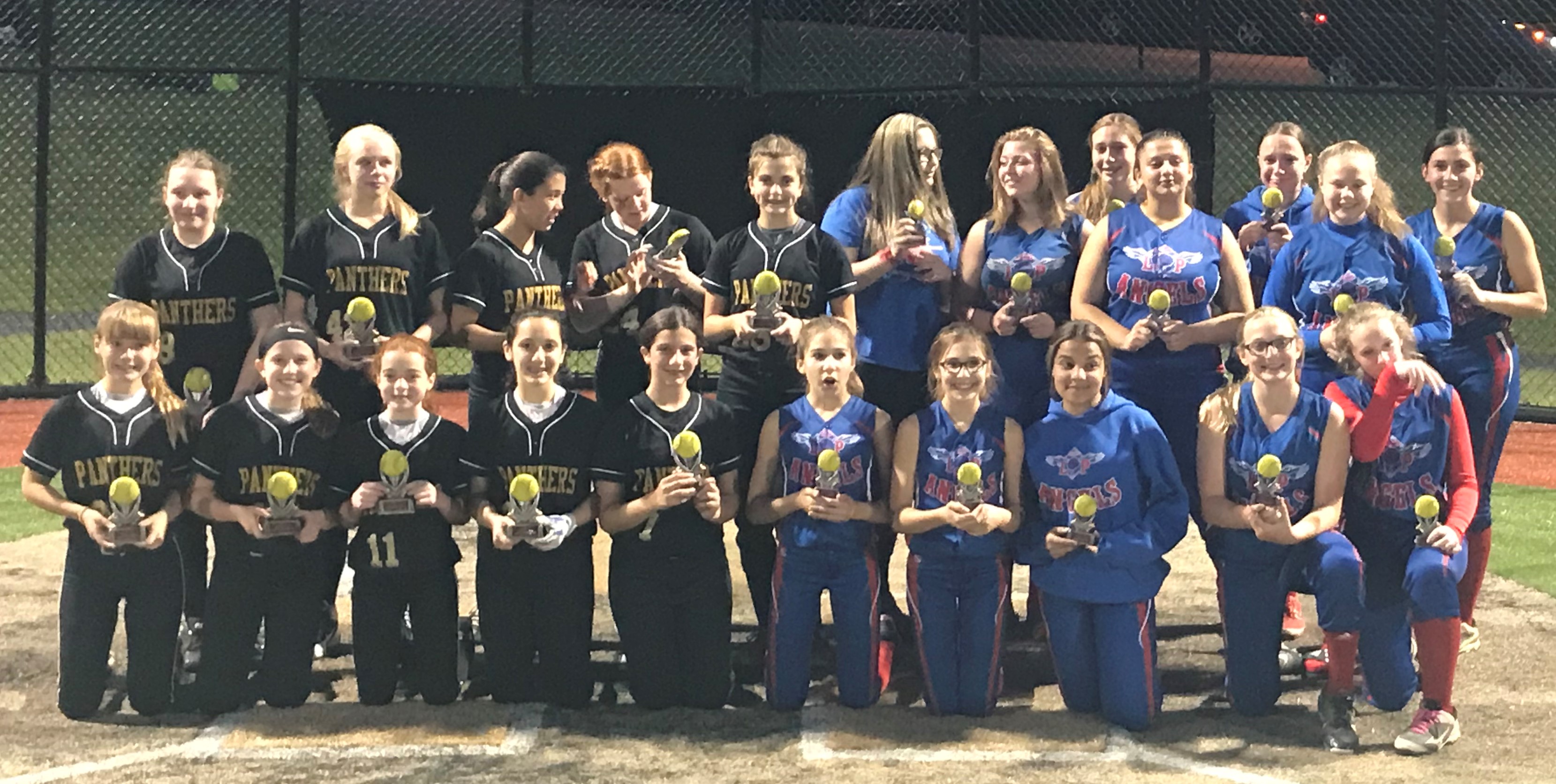 2019 14U - Second Place - CSSL Softball League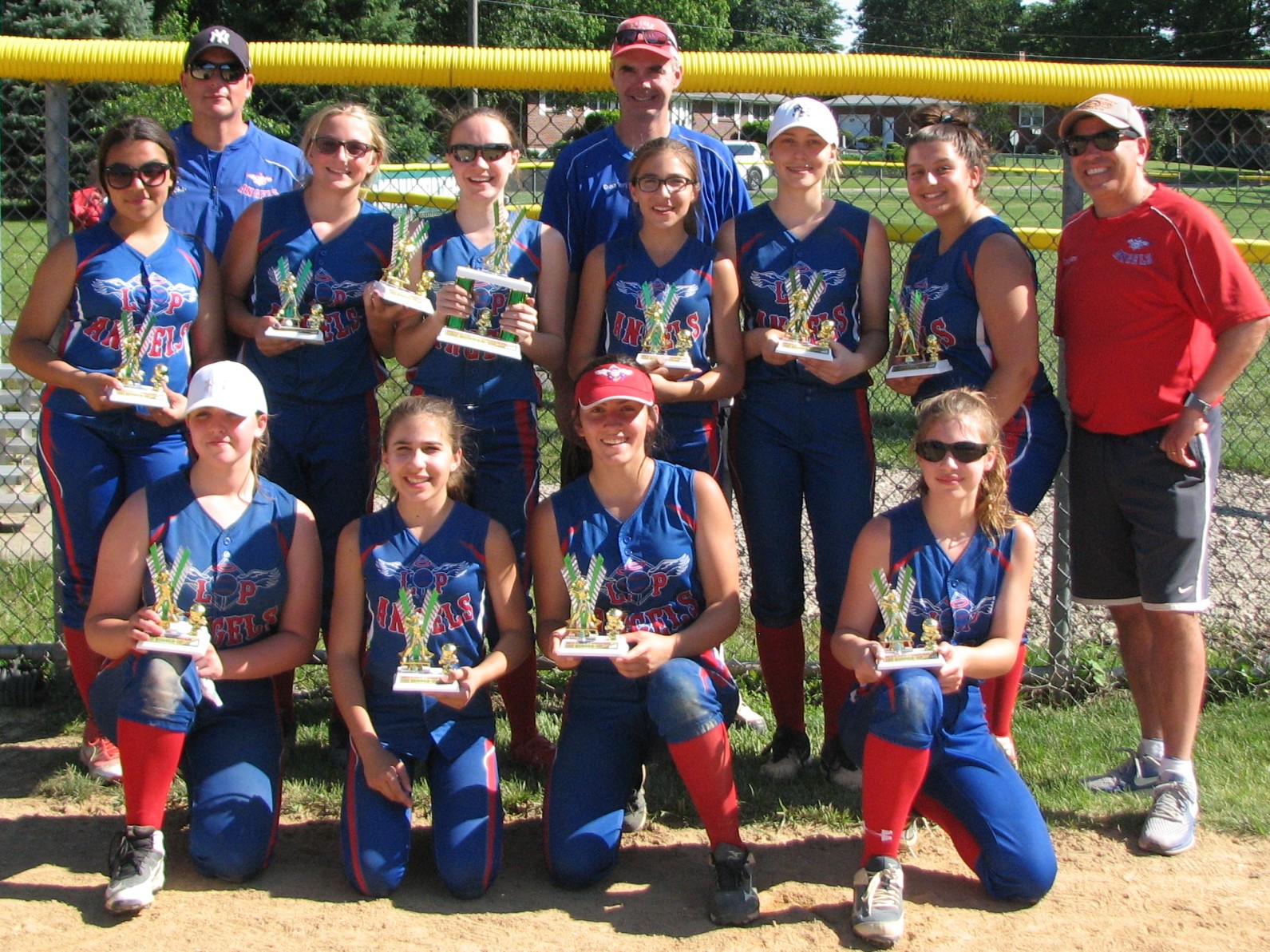 2019 14U - Second Place - South Plainfield Summer Slam